Bem-vindo à página regional do Brasil! Aqui você encontrará informações e materias sobre a nossa série de workshops presenciais, bem como recursos valiosos na área de pesquisa em saúde, tudo em português! Caso você já trabalhe com pesquisa em saúde no Brasil ou seja novo na área mas gostaria de fazer parte das nossa iniciativas, entre em contato conosco por email ou pelo Instagram.
Welcome to the Brazil Regional Faculty! Here you can find information and outputs from our series of training workshops, as well as valuable health research resources, all in Portuguese! If you already work within health research in Brazil, or are new to the field and would like to get involved with any of our initiatives, do not hesitate to get in touch with us by email or Instagram.
Grupo de pesquisa COVID-19
Quer fazer parte do grupo de pesquisadores lusófonos do TGHN focado nos desafios da COVID-19? Clique no banner abaixo para se registrar e junte-se a cientistas de países lusófonos de todo o mundo para trocar ideias, compartilhar recursos úteis e apoiar outros pesquisadores que também estejam realizando pesquisa ou estejam envolvidos na resposta à COVID-19.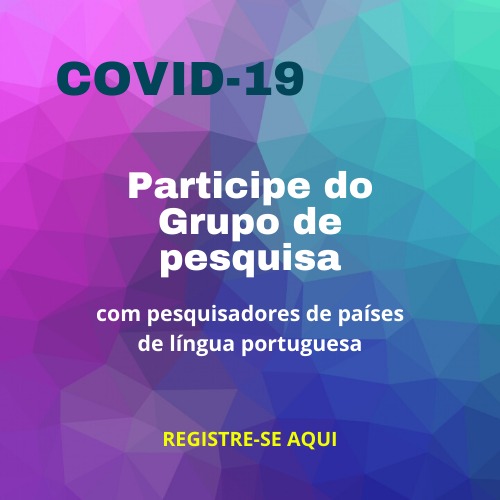 Workshops 2020
Clique no banner abaixo para conhecer os workshops selecionados para o financiamento da REDe na chamada de 2020. Devido à pandemia de COVID-19, esses workshops presenciais estão sem data definida para acontecer, mas irão ocorrer quando for seguro o retorno das atividades presenciais no Brasil.
Click on the banner below to explore the workshops selected for REDe funding on our 2020 call. Due to the COVID-19 pandemics, the date for these workshops are TBC and will take place once it is safe to conduct presencial activities in Brazil.

Workshops 2019
Em 2019, foram realizados cinco workshops no Brasil, sendo 4 sobre temas relacionados a arboviroses e 1 workshop final em que os pesquisadores responsáveis pela série de workshops se reuniram para trocar experiências. Clique nos banners abaixo para explorar os workshops: você encontrará os sildes das apresentações, fotos dos eventos e vídeos dos participantes contando sobre os eventos.
In 2019, five workshops took place across Brazil: 4 focused on the theme of arboviruses and a concluding meeting for the workshop proponents to meet to review and share their experiences. Click on the banners below to explore each of the workshops: you will find the talk presentation slides, photos of the events and testimonial videos from the workshop participants.
Cursos online
Clique nos banners abaixo para explorar cursos gratuitos em portugês produzidos por instituições brasileiras de renome.
Click on the banners below to explore free courses in Portuguese developed by renowed Brazilian institutions.