Following on from the success of the 2019 REDe Brazil workshops series, we are excited to announce our line up for 2020. In association with REDe (Research Capacity Network) and working in partnership with the Zika research consortia (ZIKAction, ZIKAlliance and ZikaPlan), this initiative targets research groups in Brazil interested in co-organising with us a workshop focusing on core skills required to conduct health research.
The main goal is to contribute to research capacity building in Brazil by offering *free* training initiatives to healthcare workers and staff in research skills and methods, to be better equipped to respond to future outbreaks. In 2020, we welcomed workshop proposals focusing more broadly on strengthening core research skills, as well as those more directly related to arboviruses.
In reponse to this call, four teams have been selected and successfully awarded funding to design and deliver the following skill development opportunities: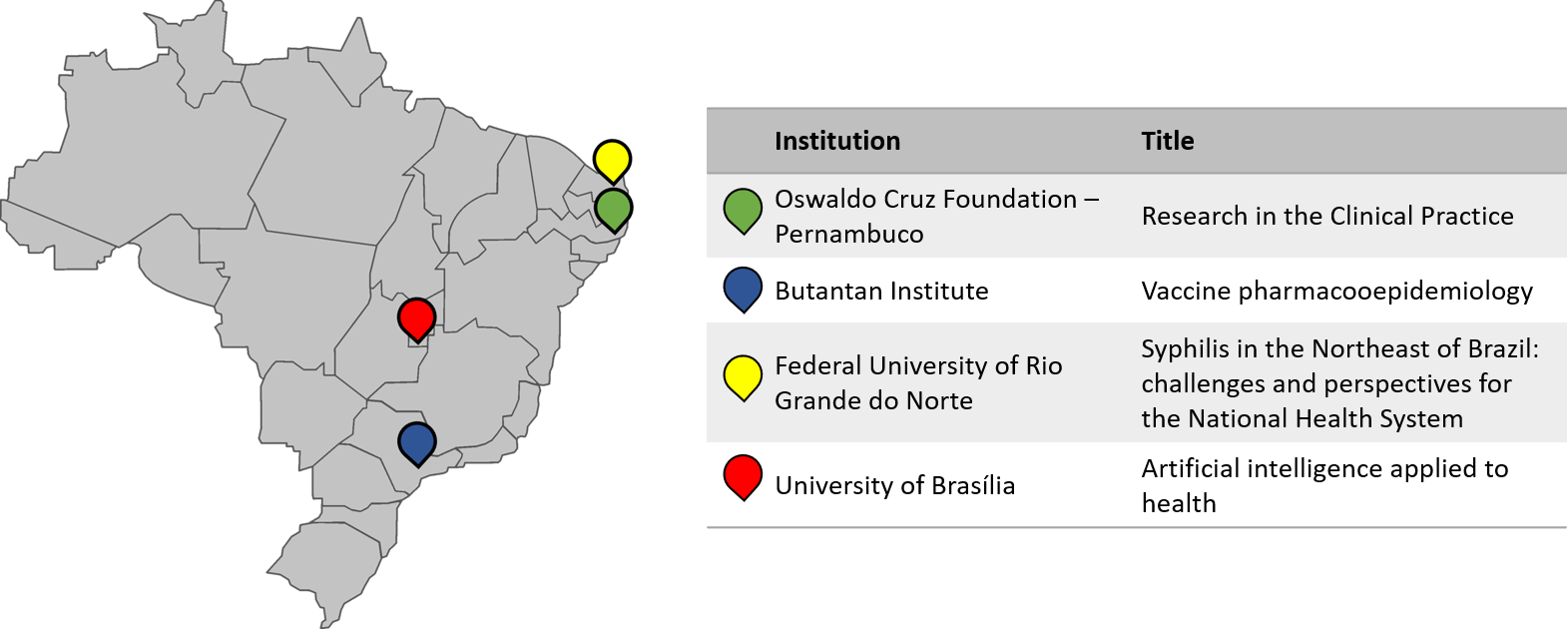 *Updates*
Due to COVID-19 pandemic restrictions, the selected workshops were postponed to 2021 and will happen online.
You can check more information on the Research in Clinical Practice Workshop clicking here.
The Pharmacovigillance & Pharmacoepidemiology workshop will take place on the 23rd of June 2021 - check back soon for information on how to register!
Please check back for updates as the teams progress with the planning and scheduling for these open workshops!