Combining in-person training with further online knowledge disseminations widens the outreach of key learning resources to the teams.
The digital components help to mitigate issues with accessibility and the limitations presented by on-site training, such as travel expenses or time commitments. Hosting the workshop materials in the online platform attracts more members to the community of practice.
Click on the image for large view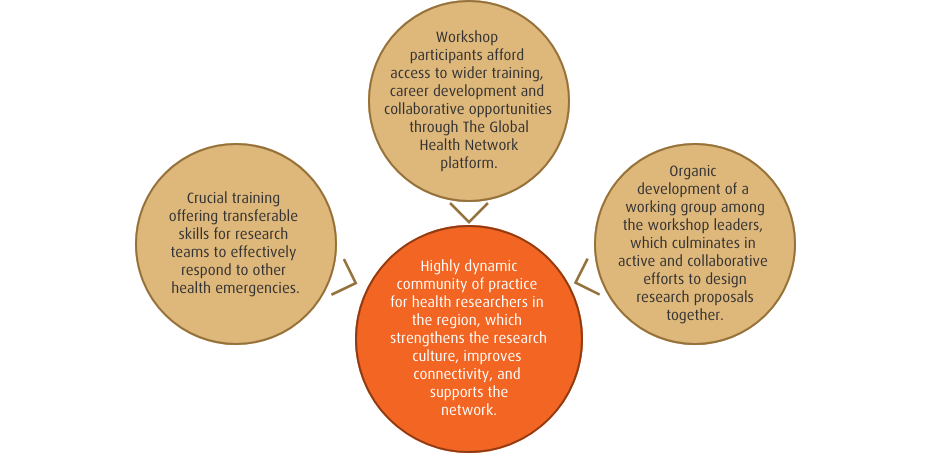 Participants agreed that there is a pressing need to bring scientists and policymakers closer. Active communication mechanisms are necessary to foster science-based policymaking and public understanding of the importance of science.
(Check out our hub on Applying Research to Policy and Practice for Health)